purpose
The Glory of God



"There are two days on my calendar:
This Day and That Day." ―Martin Luther
Our purpose this day is to fight the good fight at every level possible, that the Gospel would prevail, God would be glorified, the Truth of God would be made known, and the Lamb of God would receive the full reward of His suffering that in all things God's name would be great before the nations, for tomorrow, may well be that day.
This is War
The battle is the Lord's. The task He has assigned to us begins with our heart, yours and mine; because, whoever holds the high ground in our heart, the King, or ourselves, determines our faithfulness and effectiveness in this one great battle.
The first battle is within ourselves in the secret place, for our purity. Lose this one, and you're putting armor on a dead man.
Therefore, be strong in Christ Jesus and of good courage! Examine yourself thoroughly by the Word that you are truly confessional and fervent in your prayers, then put on the whole armor of God from Ephesians 6:10-18.

"Which commandment is the most important of all?" Jesus answered,
"The most important is, 'Hear, O Israel: The Lord our God, the Lord is one. And you shall love the Lord your God with all your heart and with all your soul and with all your mind and with all your strength.' The second is this: 'You shall love your neighbor as yourself.' There is no other commandment greater than these."
Mark 12
The Salvation of Man
That men and women, young people, boys and girls would come to a saving knowledge of the glory, majesty, and the love of God in Christ Jesus. That believers would be encouraged to serve. That the Gospel would prevail in all.


"If sinners be damned, at least let them leap to Hell over our dead bodies. And if they perish, let them perish with our arms wrapped about their knees, imploring them to stay. If Hell must be filled, let it be filled in the teeth of our exertions, and let not one go unwarned and unprayed for." Charles H. Spurgeon


The Weapons of our Warfare
1. Sword of the Spirit (Truth, God's Word)
2. Intercessory Prayer (God's Intercession)
3. Humility (Disarms Pride & Arrogance)
4. Patience & Perseverance (In All Things)
5. Sacrificial Love (Disarms All Humans)
6. Faith in God (Stands Against All Doubt)
7. Gospel Proclamation (Of Death To Life)
8. Genesis to Revelation (Beginning & End)
9. Resist Satan's Schemes & Lies (Always)
10. Contentment (Disarms Covetousness)
11. Assurance of Salvation (Joy & Peace)
12. Peace (Disarms All Anxious Humans)
13. Confidence (In Christ/Word By Faith)
14. Faith in God (Most Rational Position)
Prayer is our Greatest Weapon. Use it!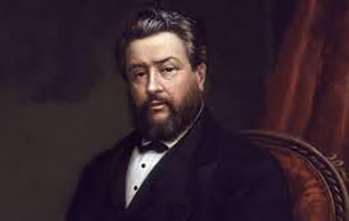 Rejoice!
"If by excessive labor, we die before reaching the average age of man, worn out in the Master's service, then glory be to God. We shall have so much less of earth, and so much more of Heaven!" C.H. Spurgeon

Our Goal
Engagement and Victory
Our goal is to engage specific areas of this conflict, wherever Satan is the most active, pulling down every evil stronghold and lofty thing raised up against the knowledge of God.
Some of those areas extend well beyond section 501(c)(3) guidelines, therefore, we refuse to be under those restrictions.
Satan certainly is not. Nor, is Christ Jesus.
Therefore, we have many more options open and available for engagement and victory.
Jesus is LORD, not Caesar
The history of the tax exempt status runs from the Wilson-Gorman Tariff Act of 1894 to 1969. Over that 75-year period, Congress established the basic principles and requirements of tax exemption, identified business activities of tax-exempt organizations that were subject to taxation, and defined and regulated private foundations as a subset of tax-exempt organizations. The Revenue Act of 1954 established the tax code including section 501(c) for exempt organizations. Also, limits on political activities were established.
For 230 years prior our nation's churches were supported as they are now with one exception, no tax exemption. The members supported the work of God from their heart without any financial incentives, and the church was essentially free from oversight and control by Caesar for 2000 years.
Today, full credit for qualifying charitable donations up to 50% (60% in some cases) of taxable income is permitted. In other words, today's church member is rewarded for their donation, while the church is penalized under the same tax code in what they can say, what issues they can address, who they can hire, and so on. A bit in the mouth of the church, with the reigns in the hands of Caesar.
Engagement of evil demands no IRS oversight. No bit in our mouth. The Devil is Real. Satan has been at work in our nation under the cover of complete silence and anonymity for 66 years. No more. The Devil is Real and at work in every area of American life.

For that reason, we do not accept donations, offerings, gifts, honorariums. We receive no advertising revenue and have nothing to sell. My wife and I pay for this ministry ourselves.
Freely we have received by God's grace, freely we give. A privilege beyond words.


Humble, easy, not elaborate and complex, straightforward, as it was meant to be. Hopefully, more 1st century, than 21st.


Our New 2020 Website!

Gospel Proclamation

The Gospel is the sine qua non of God's redemptive work. Our redemption came at a high price, God's Son on a cross. That's high! God considers it worthy to be the focal point of our lives. And if it is not, then who are we following, if it is not, who are we kidding by not doing what Jesus specifically said to do?

His Last Words to Us
And Jesus came and spoke to them, saying, "All authority has been given to Me in heaven and on earth. Go therefore and make disciples of all the nations, baptizing them in the name of the Father and of the Son and of the Holy Spirit, teaching them to observe all things that I have commanded you; and lo, I am with you always, even to the end of the age." Amen. Matthew 28:18-20


Christ the Glory of God
"He is the radiance of the glory of God and the exact imprint of his nature, and he upholds the universe by the word of his power. After making purification for sins, he sat down at the right hand of the Majesty on high." Hebrews 1:3


Emmanuel, God with Us.
Ἐμμανουήλ, Immanuel, God with us, equivalent to savior. A name given to Christ by Matthew, Matthew 1:23, after Isaiah 7:14. According to the orthodox interpretation the name denotes and has reference to the personal union of the human nature and the divine nature in Christ. The name appears twice in the book of Isaiah 7:14, 8:8, once in Matthew 1:23 translated as Emmanuel, God with us. Thayer's Greek Lexicon

Our Creator Jesus Christ, God incarnate was among us for 33 years. History clearly records His remarkable life, death, and resurrection. Enough documentation now exists that you can receive an earned PhD. on the subject.
Pro Choice?
Suppression, denial, outright rejection of the historical record, is and has always been an option, a Choice, for atheists and agnostics.
Killing 60,000,000 Children, Suppressing the Truth, Denial of America's Christian Heritage, Desecration of The Sanctity of Life, Marriage, Home, Gender, Faith in God and Country, Profaning/Persecuting Christian Churches, Promoting Islam, Supporting failed Socialist Agendas, Lawlessness and Anarchy resulting in ACORN and Antifa, is all in play for the wretched godless masses huddled together on our shores who hate the fact that we are still, marginally, One Nation Under God.
One minute after they die, to their horror a door on eternity will open, and they will be gripped by panic and sheer terror as the Truth will then be made known.
---
---

Hell is Real and Forever. Those who reject God's Gift of Eternal Life at the Expense of His Son on a cross, will regret it forever. The smoke of their torment, according to Jesus, will go up day and night forever, and forever, and forever ―no matter what they may think.
Heaven is Real and Forever. All who accept God's Gift of Eternal Life, the last act of our faith will be to believe that the one who said "You will be with Me" is good for His Word. We will then be with the Lord Jesus forever, and forever, and forever―just as He said!
---
---

Our position is clear: We hold that the existence of the Biblical God is a stark, objective reality, rationally and factually provable beyond any reasonable doubt.

We hold that Today is the day of Salvation. You cannot count on tomorrow, and your opinion of yourself in that day will not matter; only your personal relationship with God by grace and grace alone, through faith in God's Son Jesus Christ as your Savior and Lord.
Believe on The Lord Jesus Christ and you will be saved, you and your household.
Acts 16:31
The Bible says: "And without faith it is impossible to please God, because anyone who comes to Him must believe that He exists and that He rewards those who earnestly seek Him." Hebrews 11:6
If God so desired, He could simply appear to every individual personally, spend the day, do a couple of miracles, take them to Heaven for a personal guided tour. But if He did that, there would be no need for faith.
God requires believing Faith.
"Then Jesus told him, 'Because you have seen me, you have believed; blessed are those who have not seen and yet have believed'" John 20:29
God desires faith, trust, confidence as any loving parent does of their child, but that is not to say Conclusive Evidence does not exist. There is more than anyone could ever need, the problem is not a lack of evidence, but it's our heart. We love darkness, not light. We're fascinated by evil, and bored with godliness. That's our natural condition. That's why the world is the way it is, we are the way we are.
Face it, we don't desire holiness and true righteousness, not one of us! No, not one.
What do you mean by the problem is our heart? I was taught it's our environment, situation, lack of proper education and financial opportunities.
Let me make it simple, straightforward:

When you don't want to do something, any excuse, and I mean any excuse will work. So, is it any wonder that what men and women profess to be true, is what they prefer to be true?

"The heavens declare the glory of God; the skies proclaim the work of His hands. Day after day they pour forth speech; night after night they display knowledge. There is no speech or language where their voice is not heard. Their voice goes out into all the earth, their words to the ends of the world" Psalm 19:1-4.
An exceptional message from Ravi Zacharias who we support, at a diverse ecumenical conference we do not support.
Hubble Ultra Deep Field
This tiny spot of the universe, speckled with 10,000 or so galaxies, is called the Hubble Ultra Deep Field. The angle of view is so small, its like holding a dime at arm's length looking up at the night sky. The heavens declare the glory of God; the skies proclaim the work of His hands. Psalm 19:1
The discoveries of the last 30 years are now insurmountable for the skeptical materialist. The only escape for an atheist or agnostic is to suppress or reject the painful obvious truth.
God alone is Holy, with a Pure, Absolute, Incomprehensible, Infinite Holiness that is His alone! He lives in unapproachable light, in majestic Holiness, Purity and Glory that knows no bounds.
We created the problem.
We were created for fellowship with God, but, we have all sinned and placed ourselves under His righteous judgment. God's justice requires payment for sin. That payment is separation from God in the blackness, darkness, and torment of Hell for all eternity, without hope.
Jesus solved the problem.
But God, in His love for us gave His Son as that payment for our sin. Unto us a child was born. Unto us a Son was given, as a sacrificial lamb to die, that we may live.
God now commands that all mankind repent of our sin and place our faith in His Son. When we repent and place our full faith (trust) in Jesus Christ alone, we're declared by God to be Not Guilty! Forgiven, washed clean! Given a new heart and mind to live a new life.
If indeed, God performs a miracle in your life and saves you, the proof will be the transformation of your whole life. You'll begin to love things you once ignored or even hated, and find yourself beginning to hate some of the things you loved.
You'll know that you are now His child, His personal work of love and kindness. By grace, there will be progress toward Christ likeness.
For God so loved the world, that he gave His only Son, that whoever believes in Him should not perish but have eternal life. For God did not send His Son into the world to condemn the world, but that the world may be saved through Him.
John 3:16-17
Our priority is to stand as an anvil well beaten by honoring God, taking every thought captive to Christ in this battle, that He may be glorified in all and there may be genuine repentance and revival; God's forgiveness and restoration, and the healing of our land.
Warning: The opposition is real! The battle is hot! Standing with Jesus Christ today is not for the wishy washy, or faint at heart.
That being said, as Socrates at his trial: "The unexamined life is not worth living." Nor, is a life of pristine orthodox theology worth living, without works. James 2
Orthodox Theology

We're not a unique ministry, nor, are we another Creation vs. Evolution ministry.
We defend the authority and inerrancy of Scripture from a non-denominational position utilizing the finest apologetic resources from mainline orthodox evangelical seminaries, science based Christian ministries from conservative evangelical theologians, biblical scholars, seminarians and pastors who mainly hold a dispensational view of scripture.


The website Monergism.com is a rich resource for Reformed theological books and materials that we have used for many years and highly recommend. They may be "the largest online resource for Christianity from a Reformed perspective in the world." I appreciate their depth of commitment to the Puritans and early church fathers. You'll find Covenant Reformed and Dispensational resources there.

We focus mainly on four areas of conflict: 1.) theological, 2.) scientific, 3.) political, 4.) historical; wherever Satan is the most active in these four areas. We are simply a database, with the links to the finest primary sources and resources.
That doesn't mean everyone referenced is orthodox in all areas, as we may not be. However, most do not posit that caveat. So beware of how you explore the links.
We endorse only the positions we post. Bill Craig's Ontological Argument above is not an endorsement of his systematic theology. We are young earth, he is not.
And so it is, with some of our resources. You need to use discernment, along with wisdom, understanding, common sense and good judgment with everyone; that includes us.
Just like the noble Bereans in Acts 17, be smart. Always check your Bible, it's inerrant, we certainly are not.
Again, so what's our purpose?
To show our love for the Lord our God with all our heart, and with all our soul, and with all our mind, and with all our strength by loving our neighbors as ourselves by sharing the Good News of the Gospel, and helping them to stand as an anvil well beaten for Christ.


position

This is my Father's world.
For thus saith the Lord that created the heavens, God Himself that formed the earth and made it—He hath established it, He created it not in vain, He formed it to be inhabited: "I am the Lord, and there is none else. Isaiah 45

Bees Bond on the Right
Chemistry Glorifies God the Creator
God's Design for Bioluminescence
Honeybees Navigate by Polarized Light
God's Perfect Creation Included Caffeine
"When we think of evidence for God, we often consider examples of design in biology (Job 40) or even astronomy (Genesis 1:14–17; Psalm 19:1; Isaiah 40:22). And well we should, for our Creator has made himself quite evident in this way, and has even said so (Romans 1:20; Colossians 1:16)." AIG
---

WE AFFIRM that the Bible is God's Word His written revelation to all mankind in sixty six books given by the Holy Spirit through dual authorship and constitutes the plenary Word of God.

WE AFFIRM that Scripture in its entirety is verbally inspired, inerrant, infallible, sufficient, complete, and determinative in the original autographs, and free from all deceit, falsehood, or misunderstanding. As such, the Scriptures constitute the only infallible rule of faith and practice.

WE AFFIRM that inspiration, though not conferring omniscience, guaranteed true and trustworthy utterance on all matters of which the Biblical authors were moved by the Holy Spirit to speak and to write.
WE AFFIRM that the biblical record of events, discourses and sayings, through the variety of appropriate literary forms, corresponds inerrantly to historical fact, affirming our literal, grammatical, historical interpretation of Scripture.
WE AFFIRM that since God is the author of all truth, then all truth both biblical and extrabiblical is consistent and coheres. Therefore, the Bible speaks truth when it touches on matters pertaining to nature, creation, history, or anything else.
WE AFFIRM that in some of the cases extrabiblical data has value for clarifying what Scripture teaches, and prompting greater accuracy of our interpretation.
WE AFFIRM that the days of creation in Genesis are six consecutive, literal days. That the entire universe including the earth, sun, moon, stars, plants, animals, and Adam and Eve were created in those six (approx. 24 hour) days by God's Son, Jesus, Second Person of The Trinity.
WE AFFIRM that the Genesis 5 and 11 genealogies are chronological, giving a creation date 6,000 to 8,000 years ago. We acknowledge disagreements whether textual omissions may have occurred.
WE AFFIRM that all people on this planet are descendants of Adam and Eve and bear equally the image of God. Thereby, affirming, there is only one race of human beings, the Mitochondrial Eve race. Variations of people groups is simply the subsequent result of the dispersion at the Tower of Babel into different regions.
WE AFFIRM that the Bible warrants the need for apologetics. Therefore, we aim to defend the Christian faith against all challenges leveled by unbelievers, thereby vindicating the Christian philosophy of life against all autonomous philosophies.
---

The Glory of God the Lostness of Man and the Gospel of Christ, David Platt

Our Position is one of love and gratitude for the Son of God loving us while we were yet sinners, and then dying for us!

Bruce Shelley framed it this way:
Christianity is the only major religion to have as its central event, the humiliation of its God.



Statement of Faith
Master's Seminary Statement of Faith has been our theological compass for faith and practice for over 30 years. Want to know what we believe? Click on it.

We've often been called MacArthurites. You will find GTY.org a major resource.
Greg Bahnsen was, is, will always be my hero in the faith for his defense of Christ. You'll find Always Ready is often quoted, so you might as well just go buy it.
We also greatly admire and appreciate Albert Mohler's theological as well as philosophical leadership. Therefore, we have the Abstract of Principles along with The Baptist Faith and Message with a history of Al Mohler's presidency of Southern Baptist Theological Seminary.
Dr. R. C. Sproul of Ligonier Ministries is still a dear and respected mentor. If you do not receive TABLETALK you should be ashamed of yourself and correct that.
In the beginning
So God created man in his own image, in the image of God he created him; male and female he created them.
And God blessed them. And God said to them, "Be fruitful and multiply and fill the earth and subdue it, and have dominion over the fish of the sea and over the birds of the heavens and over every living thing that moves on the earth." And God said, "Behold, I have given you every plant yielding seed that is on the face of all the earth, and every tree with seed in its fruit. You shall have them for food. And to every beast of the earth and to every bird of the heavens and to everything that creeps on the earth, everything that has the breath of life, I have given every green plant for food." And it was so.
And God saw everything that he had made, and behold, it was very good. And there was evening and there was morning, the sixth day. Genesis 1
Creation was a succession of monumental, supernatural creative miracles by God, out of nothing visible, other than Himself. Science cannot contribute anything to the understanding of creation since there were no observers, and by definition science can say nothing about the supernatural. Creation cannot be verified by any naturalistic methodologies since creation did not come about by any naturalistic processes and cannot be reproduced or duplicated in any way. God has given us His record of creation in the Scriptures. Jesus, Himself quoted from the Genesis account of creation. We either believe what the Bible clearly says about creation or we don't. Science can confirm or deny that basic fact.