Peace With God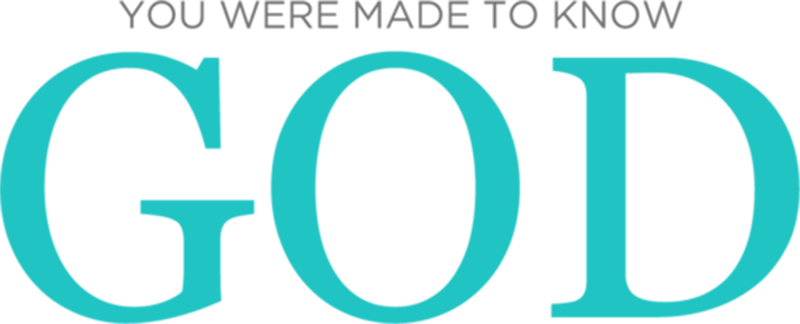 PEACE WITH GOD
God is Holy—with a Pure, Incomprehensible, Infinite Holiness that is His alone. He lives in unapproachable light—in majestic Holiness, Purity, Glory, and Love that knows no bounds.
God is Good. Perfect in His transcendent Omniscience, Wisdom, Justice and Love.
We were created in God's image for fellowship with Him, without sin, with a rational mind, intelligence, volition, self determination, and a moral understanding. But, even with all of that, we have each and every one sinned against God breaking fellowship with Him and placing ourselves under His righteous judgment.
Sin Is Serious as hell
God's justice requires just payment for our sin. That payment is separation from God's presence in the blackness, darkness, and torment of Hell for all eternity—without hope. That's how serious our sin is before a Holy God.
The Secret to a Healthy Christian Life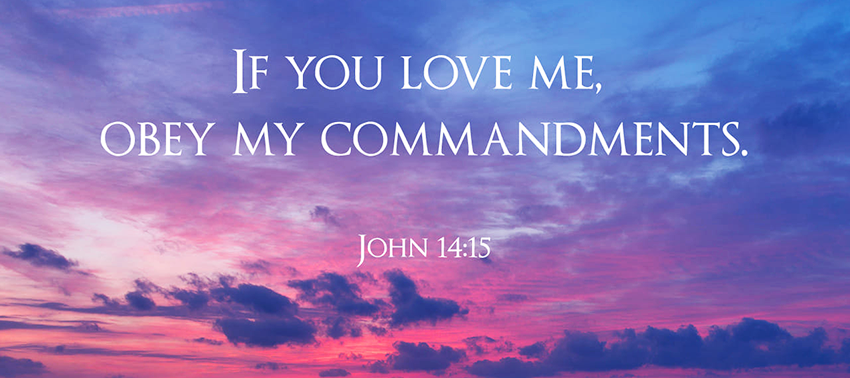 BUT GOD, in His great love for us sent His Son to die as payment in full for our sin, taking all our judgment upon Himself. By raising Jesus from the dead, God displayed His acceptance of His Son's substitutionary payment for our sin, and the doors of Heaven swung open wide to all who would repent of their sin, and place their faith, trust, and confidence in Him.
God is not willing that any should perish, but that all should come to repentance. II Peter 3:9

God now commands everyone to repent of our sin and place our faith/trust in His Son Jesus!
When we repent and place our faith, our belief, our trust in Jesus—God saves us and we are forgiven. This is the Reason for The Cross!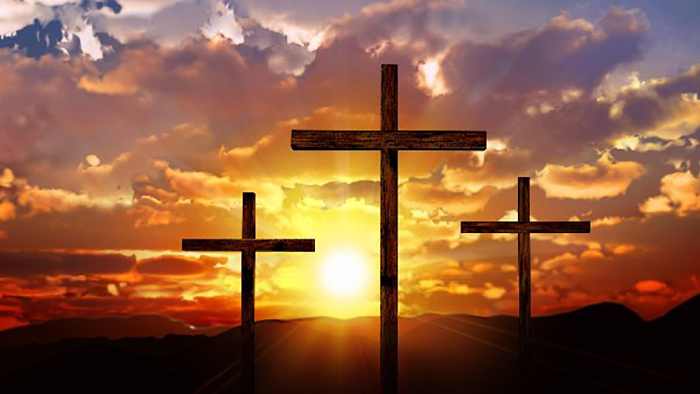 GOD'S GOOD NEWS!
God on a Cross reconciling us back to Himself.
God on a Cross dying in our place, for our sin.
Jesus—The Sacrificial Lamb of God.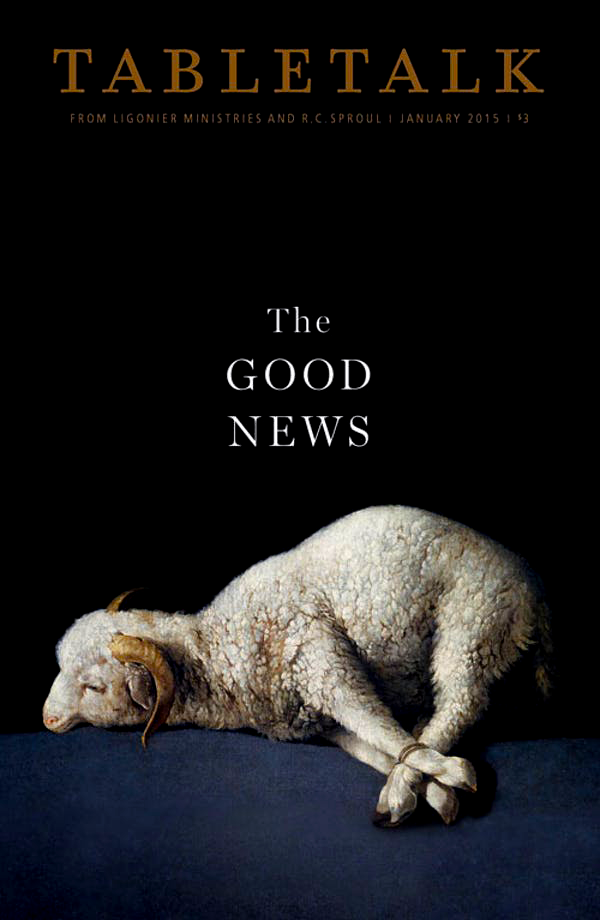 TABLETALK, Ligonier Ministries
used by permission
Now do you see why God takes sin so seriously? The price of offering you forgiveness—was His Son's life.


God offers salvation to anyone here who will call upon Him for salvation. If you would like to know-that your sins are forgiven, and that you have eternal life today, you can. Why not talk to God using the best known verse in the Bible?
For God so loved the world that He gave His only begotten Son, that whoever believes in Him should not perish but have everlasting life.
John 3:16
If you would like to know Jesus Christ today, and know your sins are forgiven, you can know that today. Here's a prayer you can pray, a prayer that can express your desire to have all your sins forgiven by trusting in Christ alone, for your eternal salvation and peace with God.
For God did not send His Son into the world to condemn the world, but that the world through Him might be saved. John 3:17

This prayer can be the link that joins you to God, and if you pray in faith, believing and trusting God, He will receive you, forgive you, and grant you eternal life with Him in Heaven on the authority of the Bible, His Good News.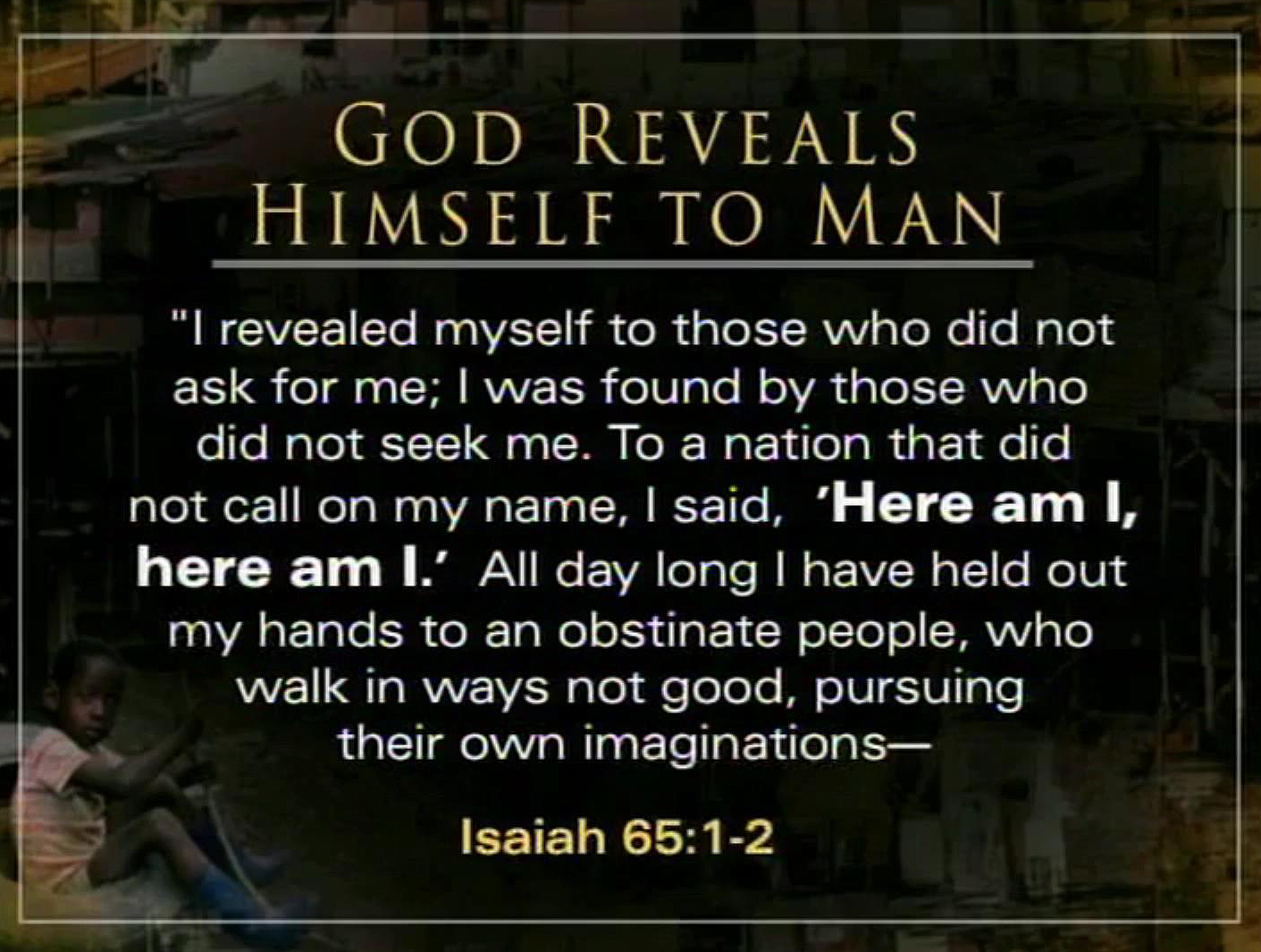 ---
---
---
Dear God,

I know that I'm a sinner and there's nothing I can do to save myself. I confess that I'm helpless to forgive my sin, and work my way to Heaven. At this moment, I trust in Christ alone as my Savior who took my sin upon Himself when He died on that cross. I believe He did all that was ever necessary for me to stand in your holy presence. I thank you that you raised Jesus from the dead as the guarantee of my salvation, and my own resurrection.
As best I can, I now place my trust in Jesus.
I'm thankful that you promised to receive me in spite of all of my sin. Father, I take you at your Word, and thank you that I can now face death. You are my Savior and Lord. Thank you for your assurance that you'll walk with me through life and the dark valley of death. Thank You Lord for hearing my prayer. In Jesus' name, Amen.
---
---
---
Truly,

truly

, I say to

you

,

whoever hears my word and

believes him who sent me has eternal life. He

does not come into judgment, but

has passed from death to life. John 5:24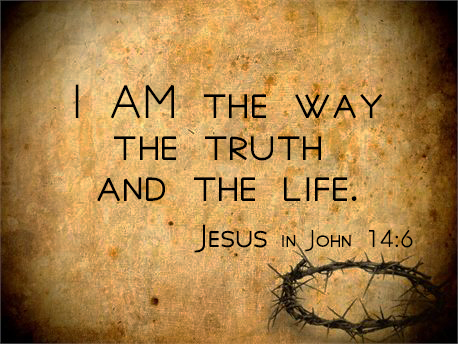 On the authority of God's Word, if you prayed the prayer in faith and meant it, God heard you. He will respond. So be ready, He may begin working in your life in the most unusual ways.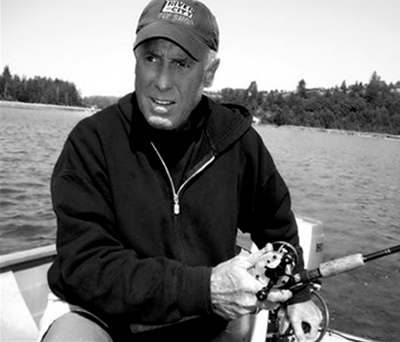 A Personal Note,
The next morning after asking Christ into my life, while shaving I looked at myself in the mirror and concluded that nothing had really changed. Nothing. I was still the same old me.
But in the next couple days was standing with some friends and one of the guys was laughing about how he was cheating on his wife with a woman at the office. All of a sudden, it just didn't seem funny. So I asked him a question I normally wouldn't ask, how he'd feel if his wife was doing the same thing with another guy?
Everyone got uncomfortably quiet, and we were all standing there, shuffling around, looking down at the floor for something to say. It was really an awkward moment.
But you know, that's when I knew something deep inside of me was changing without me trying to change. I would have normally not felt that way and asked that question of him, but you know, it was the right thing to do. And he admitted that he wouldn't want his wife cheating on him. None of us would. Kind of like that one statement in Matthew, I think it was—Do unto to others as you would have them do unto you, The Golden Rule. I could see that.
And so it began in my life with subtle little changes, and a desire to read the book of John in the Bible. In fact, when I started reading I couldn't stop, so I called in to work and took a day off, and just sat there on the floor reading the Bible. It was great! It has the answers to so many of my life's problems! I could see that.
When I was a little kid in Garfield Methodist church with all the other kids down in the basement for MYF, the youth pastor took me outside on the concrete steps and told me I was a screw up, but that he liked me. Then he said:
"Don you can make a lot of mistakes in life and get by, but there's one you don't want to make. Don't miss Jesus Christ as your Savior and Lord! Don't do that!"
That was a lifetime ago. And over all the years God has been faithful, even when I haven't been. Just like the Bible said He would be.
We love Him because He first loved us. 1 John 4:19

You know, the Bible says: We love Him because He first loved us. That's something you'll have to find out for yourself, just like I did.
He said: I am the Way, the Truth, and the Life. And He was not kidding, He really is!
I'm not the man I want to be, but I remember one statement Jesus made to the thief on the cross next to His, I tell you the truth, today you will be with Me in paradise. All because the man defended Jesus and ask Him to Remember me...
I'm telling you the truth, who the Son of God sets free, they are free indeed. Doesn't mean you won't be tried sore.

The Anchor Holds
Congrats! You're on the road to Christ-likeness, know it or not. Don't worry, the anchor holds! He won't let go of you. The good work He has begun, He will finish. And you'll really like it!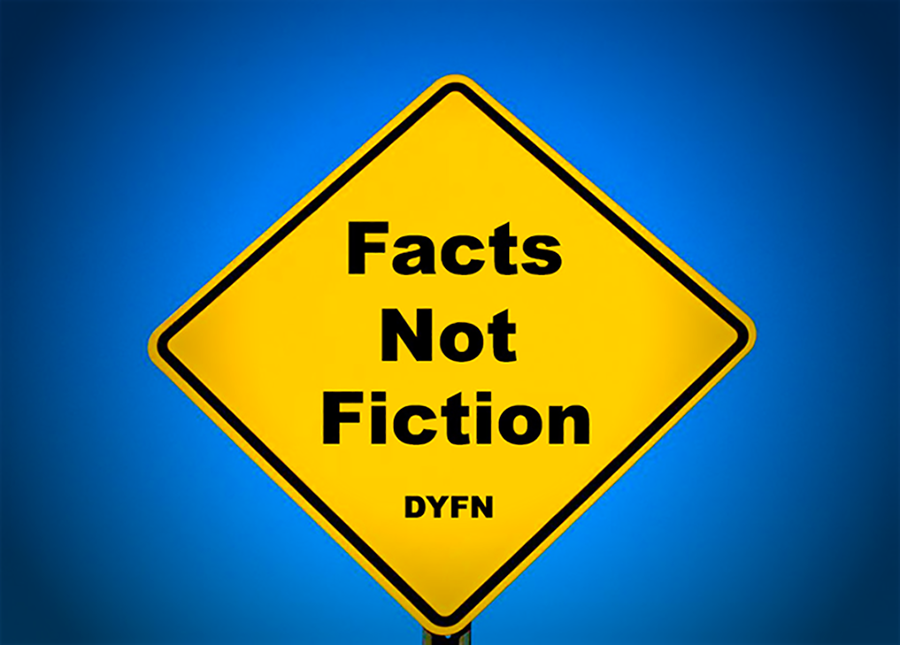 Now, here's some hard facts, evidence, in support of God's Word. If you like facts.
Dr. James M. Tour
Dr. James M. Tour, a synthetic organic chemist, received his Bachelor of Science degree in chemistry from Syracuse University, his Ph.D. synthetic organic and organometallic chemistry from Purdue University, and postdoctoral in synthetic organic chemistry at the University of Wisconsin and Stanford University. After serving on the faculty of the Department of Chemistry and Biochemistry at the University of South Carolina, he joined the Center for Nanoscale Science and Technology at Rice University where he is presently the T. T. and W. F. Chao Professor of Chemistry, Professor of Computer Science, Professor of Materials Science and Nano Engineering. Tour has over 650 research publications and over 120 patents, with an H-index = 136 (107 by ISI Web of Science) and i10 index = 605 with total citations over 87,000 (Google Scholar). He was inducted into the National Academy of Inventors. Tour was named among "The 50 Most Influential Scientists in the World Today" by The Best Schools.org; listed in "The World's Best Minds" by Thomson Reuters Science Watch.com; and recipient of the Trotter Prize in "Information, Complexity and Inference"; and was the Lady Davis Visiting Professor, Hebrew University. Tour was named "Scientist of the Year" by R&D Magazine. He was awarded the George R. Brown Award for Superior Teaching, Rice University; won the ACS Nano Lectureship Award from the American Chemical Society; was the Lady Davis Visiting Professor, Hebrew University, and was elected Fellow of the American Association for the Advancement of Science (AAAS). Tour was ranked "One of the Top 10 chemists in the world over the past decade" by a Thomson Reuters citations per publication index survey, won the Distinguished Alumni Award, Purdue University, and the Houston Technology Center's Nanotechnology Award. He won the Feynman Prize in Experimental Nanotechnology, the NASA Space Act Award for his development of carbon nanotube reinforced elastomers and the Arthur C. Cope Scholar Award from the American Chemical Society for his achievements in organic chemistry. Tour was the recipient of the George R. Brown Award for Superior Teaching. He also won the Small Times magazine's Innovator of the Year Award, the Nanotech Briefs Nano 50 Innovator Award, the Alan Berman Research Publication Award, Department of the Navy, the Southern Chemist of the Year Award from the American Chemical Society and The Honda Innovation Award for Nanocars. Tour's paper on Nanocars was the most highly accessed journal article of all American Chemical Society articles, and was listed by LiveScience as the second most influential paper in all of science. Dr. Tour has won other national awards including the National Science Foundation Presidential Young Investigator Award in Polymer Chemistry, and the Office of Naval Research Young Investigator Award in Polymer Chemistry.
Dr. David Menton
Professional Affiliation
Biomedical research technician at Mayo Clinic, Rochester, Minnesota in the Department of Dermatology (1960–62)
Associate Professor of Anatomy at Washington University School of Medicine, St. Louis, Missouri (1966–2000)
Associate Professor Emeritus of Anatomy at Washington University School of Medicine (July 2000)


Professional Activities
Former guest lecturer in gross anatomy
Former Course Master of Microscopic Anatomy at Washington University School of Medicine
Former consulting editor in Histology for Stedman's Medical Dictionary, medical reference work


Education
B.A. from Minnesota State University in Mankato, Minnesota
Ph.D. in cell biology from Brown University


Honors/Awards/Associations
Member of the American Association of Anatomists
Member of Sigma Xi
Silver Award for Basic Research from the American Academy of Dermatology
Given 'Distinguished Service Teaching Award' from Washington University School of Medicine in 1991, 1994, 1995, 1996, 1997
Named 'Teacher of the Year' at Washington University School of Medicine in 1979
Elected 'Professor of the Year' in 1998 by the Washington University School of Medicine Class of 2000
Profiled in American Men and Women of Science: A Biographical Directory of Today's Leaders in Physical, Biological and Related Sciences for two decades.